wheel repair machine is a good technique to make a damaged hub a good hub after passing through the hub drawing machine. The surface of the hub is located outside the car, and it is easy to accept damage from the outside. Once damaged, it will greatly reduce the overall dynamics of the hub and destroy the taste of the trend. For many owners who are very concerned about the appearance of the car, even a little bit Bruises are also difficult to accept. To evaluate the quality of the
wheel repair machine
, it is mainly judged from the following three aspects.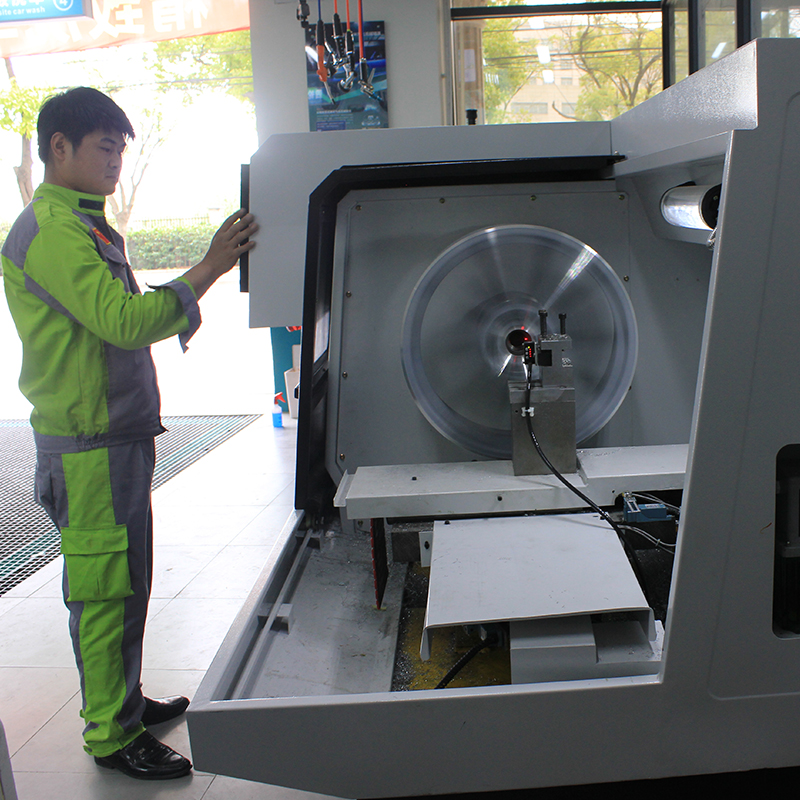 First, the stability of the wheel repair machine
  Different types of wheel repair machines have different specifications on the stability and precision of the work. The hub drawing machine with strong stability can maintain stability during high-speed operation, which is the condition for ensuring the drawing precision. Moreover, stability is also the basis for long-term accuracy and long-term accuracy.
  Second, the accuracy of the wheel repair machine
  The
wheel repair machine
is an essential equipment for drawing the hub, and its precision affects the aesthetic effect after the drawing of the hub. The surface of the wheel repaired by the wire drawing machine with poor precision is not flat enough, and the surface of the wire drawing is distorted, which greatly affects the beauty of the wheel hub. However, the high-precision wheel repair machine is much better than the low-precision wire drawing machine in terms of work efficiency and post-repair aesthetics.
  Third, the degree of automation of the wheel repair machine
  The wheel repair machine belongs to the lathe processing equipment, and its degree of automation is a topic that cannot be avoided. Whether the program setting of the wire drawing machine is easy to learn, the multi-coordinate linkage of the wire drawing machine and whether it can cope with various complicated wheel styles, these are the performance of the degree of automation of the hub drawing machine