Shanghai Gubot automobile technology co.,Ltd is one of the famouse car seriors wheel repair machines manufacturer.Like The wheel rim repair cnc lathe machine ,wheel rim straighten machine,wheel dry oven etc.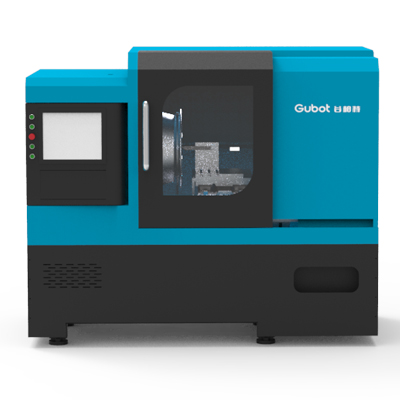 1. Wheel repair machine wheel rim cnc lathe machine .
Diamond cut is an alloy wheel which has been put on a lathe and part of or the entire painted surface of the wheel machined off to leave a shiny alloy finish. A small part of the actual alloy is machined off to create this finish. It is then lacquered over to prevent corrosion.
The company have two kinds of the wheel diamond cut machine ,it's
Specification and parameter is as below:
| | | | |
| --- | --- | --- | --- |
| Items | Unit | Specifications | Remark |
| Max swing over bed | mm | 660 | |
| Max size of alloy wheel | inch | 28 | |
| Range of spindle speed | rpm | 50-2000 | |
| Cutting feed speed | mm/min | 0.1-1800 | |
| Xmoving speed of X axis and Z axis | mm/min | 12000 | |
| X-axis moving distance | mm | 660 | |
| Z axis movement speed | mm/min | 12000 | |
| Z axis moving distance | mm | 800 | |
| Tool holder form | - | Row of knives | |
| Tool bar size | mm | 25*25 | |
| Spindle length | mm | 360 | |
| X-axis, Z-axis motor type | - | servo motor | |
| Moving track | - | Taiwan imported rail | |
| main motor power | KW | 3 | |
| Feed motor | N/m | X:4 Z:4 | |
| Machine positioning accuracy | mm | 0.01 | |
| Machine tool positioning repeatability | mm | 0.01 | |
| Machine weight | KG | 1700 | |
| Machine size | mm | 2150*1280*1810 | |