How to solve the alloy wheel cut machine diamond cutter vibration problem?
  Winter is the season of sorrow, spreading this sadness everywhere, it seems to imply the end of 2019, and some seem to tell us this last sadness. As we approach the end of 2020, numbers are marking your life stage and are also striking the way forward for China's economy. Can China's development bottom out in 2020? Personal destiny can be linked to national destiny. Everything is buried in the snow falling on top, leaving white to dominate everything.
  This difficulty is in the Alloy wheel repair industry that the industry has developed slowly or even stagnated. The Alloy wheel cut machine has not been updated for many years, and it has sunk in the tedious and time-consuming work process. The most difficult problem of the diamond cutter vibration problem has not been resolved, which has troubled many users to carefully operate their own stores during the use process and worry about uncontrollable equipment causing major losses.
  Although the problem of the diamond cutter vibration is a tumor, it is not impossible to solve it. There are five problems with alloy wheel cut machine diamond cutter vibration problem. One is the instability of the wheel hub. The other is the insufficient ability of the diamond cutter guide to control the diamond cutter. The third is the insufficient hardness of the diamond cutter body. The fourth is that the diamond cutter cuts too deep when cutting the hub. Inconsistent with the starting point of the wheel scan curve.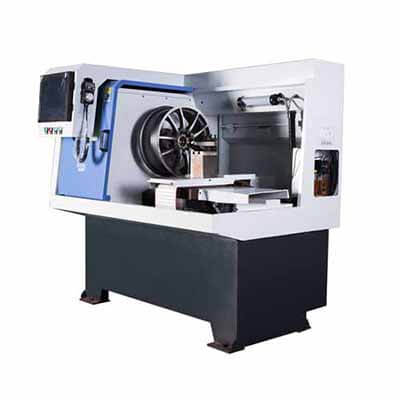 In response to these five pain points, Shanghai Gubot Motor Co., Ltd. invested heavily in research and development on Alloy wheel cut machine. It adopts high standards in the selection of equipment parts and components, independently researches and develops system control, and is user-friendly in operation and use. Ensure that every detail avoids the occurrence of failures.
  Shanghai Gubot Automotive Technology Co., Ltd., a brand company with a factory, leads the way in innovation and development. Need to buy a Alloy wheel cut machine, the best choice is Shanghai Gubot. After comparison, the choice will be more assured.