How to judge the pros and cons of an alloy wheel cutting machine?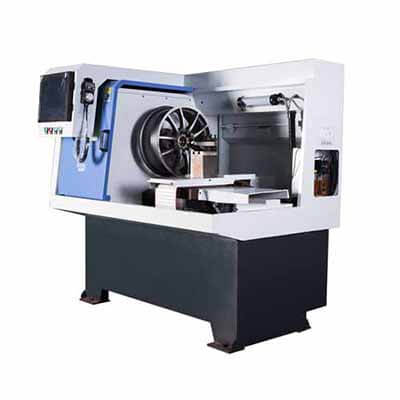 How to choose the best quality alloy wheel cutting machine among many products?
The ultimate purpose of buying a of an cutting machine is to make good wheels, so judging the quality of a of cutting machine is the most sensible way to judge from the results.
The alloy wheel cutting effect surface of a of an alloy wheel shows a mirror effect, whether the rough lines are uniform and clear without chaotic lines, and whether the deep wheel is perfectly flat and cut and repaired are all judges whether a of an alloy wheel cutting machine is a good device.
All the advantages of the device are for the final repair effect of an alloy wheel . If the advantages are only advantages and there is no way to convert them into the perfect curve of the wheel surface, then the related advantages of the device are not convincing. Although good accessories are a necessary condition for a good device, they are not a sufficient condition.

The company's strong design team and product research and development capabilities determine whether these high-quality accessories can be assembled into a high-quality alloy wheel cutting machine . Shanghai Gubot Automotive Technology Co., Ltd. has independent research and development capabilities, a strong design team, and shoulders the mission of being responsible to customers. Continuously develop new technologies, and lead the new trend of the industry with the strong support of the Shanghai Municipal Government.
Alloy wheel cutting machine that can stand the test of time and products that can stand the time of customers are really good products. There is no false publicity. You can know the good products after a try. Sincerely invite you to Shanghai to experience the latest generation of wire drawing machines. The real shock.
Good product, worth your arrival!