24 inch wheel diamond cut machine LSB200 description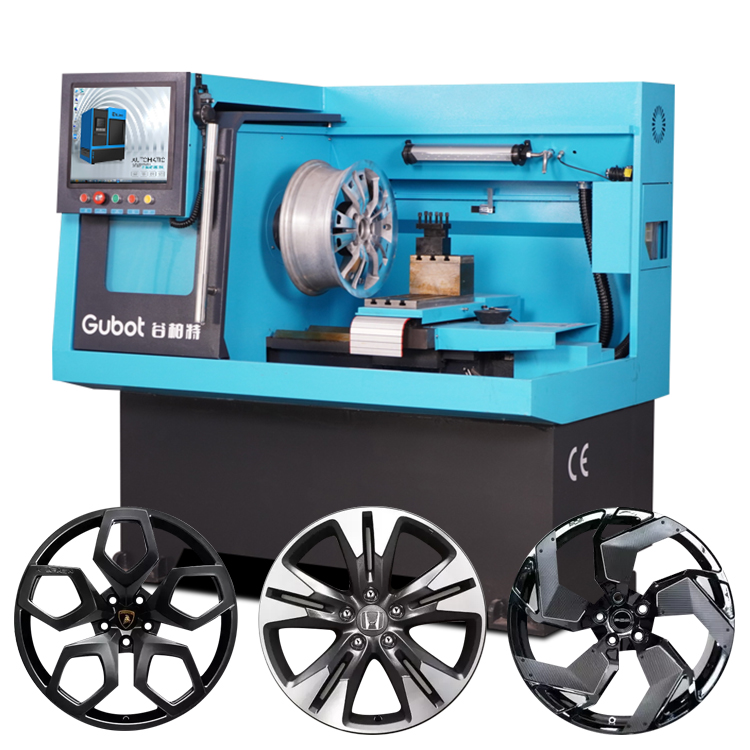 Wheel Diamond Cut Machine is used to wheel repair, When the wheel surface was broken,but customers don't want to change a new one, just want to repair it. Our wheel diamond cut machine could help them solve this problem,the wheel will be more shiny even more newer after using our wheel repair machine.
Wheel diamond cut machine is researched by our company and its software is designed by our engineers. It is same as windows 7. If you know how to use windows 7 and you will know how to operate this wheel diamond cut machine. Therefore, our diamond cut machine is easy for you to study, you will know how to wheel repair within 2 hours.

24 inch wheel diamond cut machine LSB200 advantages
1.Components: Use servo motor, it is stabler and low noise than stepper motor. And we use Panasonic high-precision infrared laser detector.
2.The wheel diamond cut machine can repair 10-24 inch wheels.
3.Remote control:If the wheel diamond cut machine has any problems, we can remote control it to solve the problems for you.
4.Remember function and wireless online: 24 inch wheel diamond cut machine LSB200 has remember function,so you only need scan once time for same wheels.
5.Software: Self-developed "Gubotlathe" control software, and we will update it in 6 month, free update to the latest software.
6.Appearance: Our machine appearance is designed for wheel diamond cut machine, not change from other CNC machine. It has beautiful appearance and reasonable.
7.17 inch LCD touch screen, windows 7 operation system. Easy to operate.
8.Self-lubricating system.
9.Laser scanner: High precious and only two minutes to scan wheels surface.
10.Wheel repair is easy to learn, no need to program, It only need half day to study this machine for a new person.
11.Cost-effective, good quality with competitive price.
24 inch wheel diamond cut machine LSB200 price
Many customers are concerning wheel diamond cut machine price, gubot wheel diamond cut machines for sale, we can offer competitive wheel diamond cut machine price, because we are the manufacture. If you want to know specific wheel diamond cut machine price, just contact with us directly.
Service countries
As a professional wheel diamond cut machine equipment supplier, we offer different wheel diamond cut machines around the world. So far, we have reached cooperation with customers in many contries and regions, for example, Asia, Germany, France, Spain, Unite States, Australia, the United Kingdom, Canada, the Middle East and Latin America.